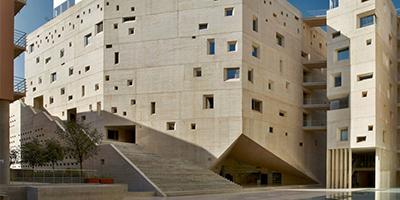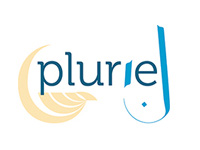 Plateforme universitaire de recherche sur l'Islam
Registration opens for the congress in Beirut
The 3rd International Congress of PLURIEL, on the theme "Islam and Otherness" will take place in Beirut, from Monday May 23 to Friday May 27, 2022.
To facilitate the stay of people coming from outside the country, PLURIEL offers price packages including pick-up from the airport, accommodation and meals.
Part of the congress will be broadcast live via video conference. You can register free of charge to get the connection link.
Click on on the registration page to display info about the packages.
---
► PLURIEL offers free participation to Lebanese residents in Lebanon. Contact us at pluriel@univ-catholyon.fr
► If you already have tickets for the original dates in April 2020, or have any questions about registration, please contact Lorraine Guitton at pluriel@univ-catholyon.fr
Le 3è congrès international de PLURIEL, sur le thème « Islam et altérité » se déroulera à Beyrouth, du lundi 23 mai au vendredi 27 mai 2022 à Beyrouth.
Pour faciliter le séjour sur place de personnes venant de l'extérieur, PLURIEL propose des packs tarifaires incluant la prise en charge depuis l'aéroport, l'hébergement et les repas.
Une partie du congrès sera diffusé en direct via visioconférence. Vous pouvez vous inscrire gratuitement pour obtenir le lien de connexion.
Cliquez sur les <i> dans le module d'inscription pour afficher des détails sur les tarifs.
---
► PLURIEL propose aux libanais résidant au Liban de participer gratuitement au congrès. Contactez-nous à pluriel@univ-catholyon.fr
► Si vous avez déjà des billets pour les dates initiales en Avril 2020, ou pour toute question relative aux inscriptions, merci de contacter Lorraine Guitton à pluriel@univ-catholyon.fr
ينعقد المؤتمر الدولي الثالث لـ PLURIEL حول موضوع "الإسلام والغير" في بيروت ، من الاثنين 23 مايو إلى الجمعة 27 مايو 2022 في بيروت.
تعرض PLURIEL على اللبنانيّين المقيمين في لبنان فرصة المشاركة المجانيّة في المؤتمر. تواصلوا معنا عبر البريد الالكتروني pluriel@univ-catholyon.fr
سيُبثّ جزء من المؤتمر بشكل مباشر عبر برنامج عقد المؤتمرات بالفيديو. يجب التسجيل في المؤتكر للحصول على رابط الاتّصال
–
---
تعرض PLURIEL على اللبنانيّين المقيمين في لبنان فرصة المشاركة المجانيّة في المؤتمر. تواصلوا معنا عبر البريد الالكتروني pluriel@univ-catholyon.fr
–