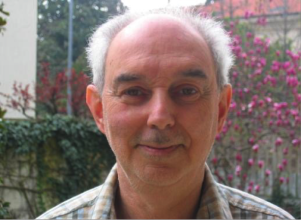 Professor of law and religion - Università degli Studi di Milano.
Adresse mail
Université et pays de rattachement

Università degli Studi di Milano - Italy
Fonction actuelle
Domaines d'enseignement

Law and religion
Canon law
Domaine de recherche

Law and religion
Church and State relations
Religious liberty
Thématique de recherche

Law and religion in Europe
The legal status of Muslim communities in the EU countries
Publications / contributions

Direction of journals and book series :

Oxford Journal of Law and Religion, Oxford Univ. Press, co-editor in chief.
Law and Religion book series, Ashgate, co-editor and coordinator.
Quaderni di diritto e politica ecclesiastica, Bologna, director.
Conscience et liberté, Berne, member of the Comité d'honneur.

Selected publications :

Handbook of Law and Religion, London, London, Routledge, 2015.
The Library of Essays on Law and Religion, Farnham, Ashgate, 2013, 4 vol. (co-edited with Rinaldo Cristofori).
Promoting Religious Freedom and Peace through Cross-Cultural Dialogue, Rome, Ministry of Foreign Affairs, 2013 (written together with Fabio Petito).
Constitution et religion, in Michel Troper – Dominique Chagnollaud, Traité international de droit constitutionnel. Suprématie de la Constitution, v. III, Paris, Dalloz, 2013, pp. 437-478.
The Strasbourg Court and Article 9 of the European Convention of Human Rights. A Quantitative Analysis of the Case Law, in Jeroen Temperman (ed.), The Lautsi Papers: Multidisciplinary Reflections on Religious Symbols in the Public School Classroom, Leiden-Boston, Martinus Nijhoff, 2012, pp. 13-34.
Religion in Public Spaces. A European Perspective, Farnham, Ashgate, 2012 (edited together with Sabrina Pastorelli).
Proselytism and Human Rights, in J. Witte – F.S. Alexander (eds.), Christianity and Human Rights, Cambridge, Cambridge Univ. Press, 2010, pp. 253-266
Islam in the European Union: What's at Stake in the Future?, European Parliament, Study IP/B/CULT/IC/2006_061, May 2007, pp. 175 (co-editor).
Toledo Guiding Principles on Teaching about Religions and Beliefs in Public Schools, Odihr Advisory Council of Experts on Freedom of Religion or Belief, Warsaw, OSCE/ODIHR, 2007 (co-chair of the working group).
Fiche
Thématique de recherche
Publications

« The Institutionalization of Islam in Europe »Oxford, Oxford Univ. Press, 2014, pp. 619-655, p.