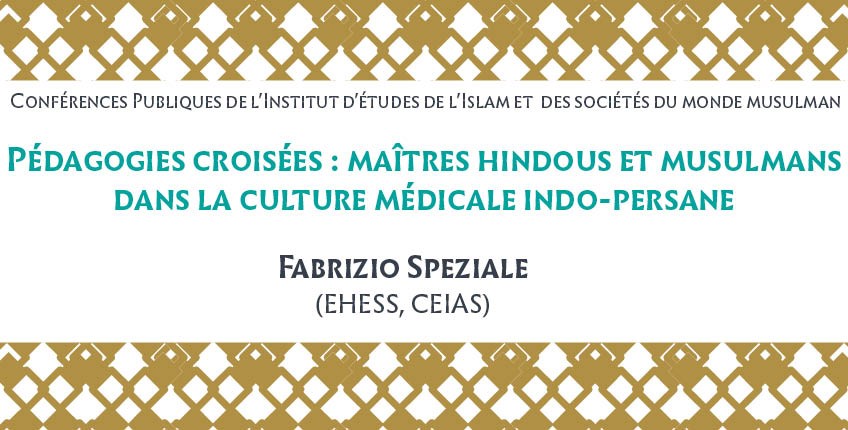 23 February 2021

French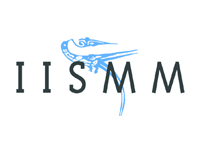 Institut d'études de l'Islam et des sociétés du monde musulman
Cross-pedagogies: Hindu and Muslim masters in Indo-Persian medical culture
The Institute for the Study of Islam and Societies in the Muslim World (EHESS, Paris) is organising an online conference (in French) by Fabrizio Speziale (EHESS, CEIAS) on Tuesday 23 February from 18:30 to 20:00 :
'Cross-pedagogies: Hindu and Muslim masters in Indo-Persian medical culture'
* This event will take place in videoconference at 18:30 (GMT+01:00). If you If you wish to access the videoconference please join the room by filling in your name and choosing "listen only" at the address https://webconference.ehess.fr/b/bil-kca-tri
You will have the opportunity at the end of the conference to ask your questions via chat to Fabrizio Speziale.
L'Institut d'études de l'islam et des sociétés du monde musulman organise une conférence en ligne de Fabrizio Speziale (EHESS, CEIAS) le mardi 23 février de 18h30 à 20h :
« Pédagogies croisées : maîtres hindous et musulmans dans la culture médicale indo-persane »
* Cet événement aura lieu en visioconférence à 18h30 (GMT+01:00). Si vous souhaitez accéder à la visioconférence merci de bien vouloir rejoindre la salle en renseignant votre nom et choisissant "écoute seule" à l'adresse https://webconference.ehess.fr/b/bil-kca-tri
Vous aurez la possibilité à la fin de la conférence de poser vos questions par tchat à Fabrizio Speziale.