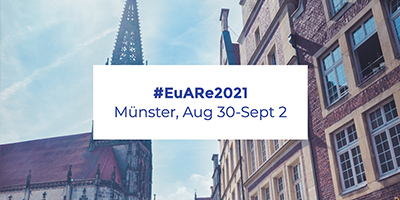 DEADLINE : 1 March 2021

English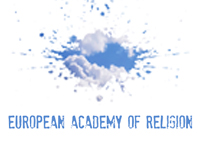 European Academy of Religion
Religion and change – EuARe2021
The European Academy of Religion announces its fourth Annual Conference, which will take place in Münster (Germany) between Monday, August 30th and Thursday, September 2nd.
Westfälische Wilhelms-Universität Münster will be the organizing institution. As in previous years, the scientific program will be composed of working sessions (panels and book presentations) and keynote lectures that will focus on the overarching topic Religion and Change.
L'Académie européenne des religions annonce sa quatrième conférence annuelle, qui aura lieu à Münster (Allemagne) entre le lundi 30 août et le jeudi 2 septembre.
La WesIälische Wilhelms-Universität Münster sera l'institution organisatrice. Comme les années précédentes, le programme scientifique sera composé de sessions de travail (panels et présentations de livres) et de conférences principales qui se concentreront sur le thème général de la religion et du changement.