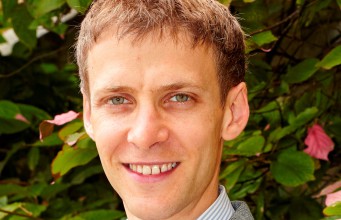 Professor of Islam in South Asia - University of Oxford.
Adresse mail
Université et pays de rattachement

University of Oxford - United Kingdom
Fonction actuelle

Associate Professor in the Study of Religion, Faculty of Theology and Religion
Titres académiques

Theology and Religion (MA, Cambridge, 2002)
Historical Studies (MPhil, Cambridge, 2003)
South Asian Studies (PhD, Cambridge, 2007)
Domaines d'enseignement

Modern Islam
History of South Asia (India, Pakistan etc)
Methods and themes in the modern study of religion
Comparative religion
Imperialism, postcolonialism and world history
Orientalism, cultural exchange and East-West/ interreligious relations
Domaine de recherche

Islam in South Asia
Currents of Islamic renewal and reform in the modern world, especially in Muslim minority contexts (e.g. India, Europe)
Shi'i Islam
Islamic law
Thématique de recherche

Modern inter/intra-religious relations (especially Muslim-Christian and Shi'i-Sunni)
Legal practices in contemporary Islam
Leadership and community in Muslim minority societies
Publications / contributions

Justin Jones and Ali Usman Qasmi eds., The Shi'a of South Asia: religion, history and politics (Cambridge University Press: Delhi, 2015).
''Islam at home: religion, piety and private space in Muslim India and Victorian Britain, c.1850-1905', in J. Doran and C. Methuen eds., Religion and the household: studies in church history (Boydell and Brewer: Woodbridge, 2014), pp.378-404.
Shi'ism, humanity and revolution in twentieth century India: selfhood and politics in the Husainology of 'Ali Naqi Naqvi', Journal of the Royal Asiatic Society (24, 3, 2014), pp.415-434.
Justin Jones, Shi'a Islam in colonial India: religion, community and sectarianism (Cambridge University Press: Cambridge, 2012), 304pp.
"'Signs of churning": Muslim Personal Law and public contestation in twenty-first century India', Modern Asian Studies (44, 1, 2010), pp.175-200.