DEADLINE : 1 February 2020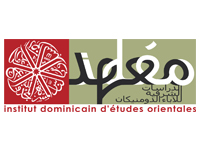 Institut dominicain d'Etudes orientales
Iǧtihād and taqlīd in Sunnī and Šīʿī Islam
Call for papers for MIDEO 36 (2021), Journal of the Dominican Institute for Oriental Studies
In the context of the Islamic reformism that emerged as early as the 18th century, some Muslim voices were raised against the practice of taqlīd ('legal conformity'), and which has been accused of being responsible for the decline of the Islamic world. Following the thought of Ibn Taymiyya (d. 728/1328) and the example of Muḥammad b. ʿAbd al-Wahhāb (d. 1792), the Yemeni Salafists al-Ṣanʿānī (d. 1768) and al-Šawkānī (d. 1834), the Mughal revivalist Šāh Walī Allāh (d. 1762?), and even the Egyptian thinkers Muḥammad ʿAbduh (d. 1905) and Rašīd Riḍā (d. 1935), all called for the renewal of the practice of 'reasoned reflection' (iǧtihād) in Islam, and for overcoming the practice of taqlīd in legal schools, which were considered as ossifying.
Read the call : https://www.ideo-cairo.org/fr/2018/10/i%C7%A7tihad-et-taqlid-dans-lislam-sunnite-et-si%CA%BFite/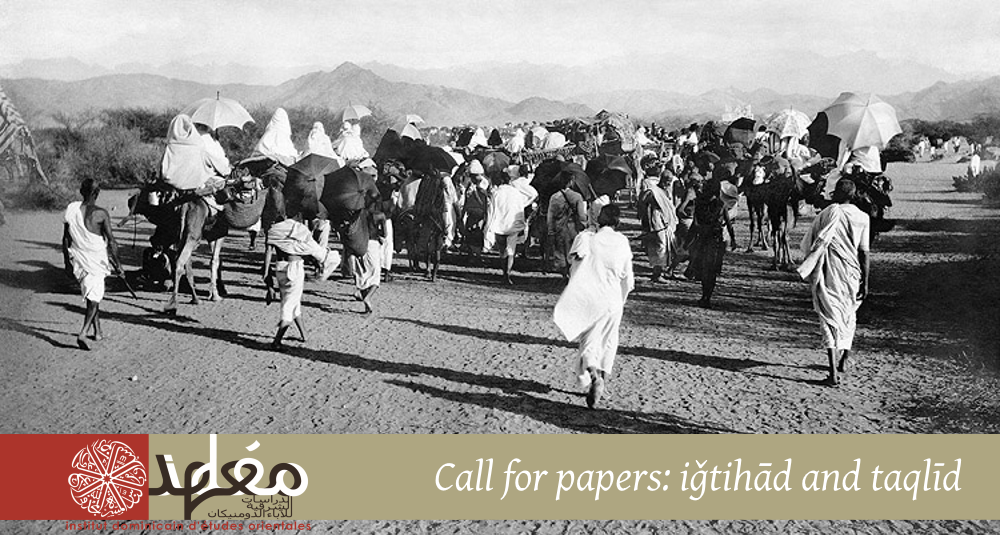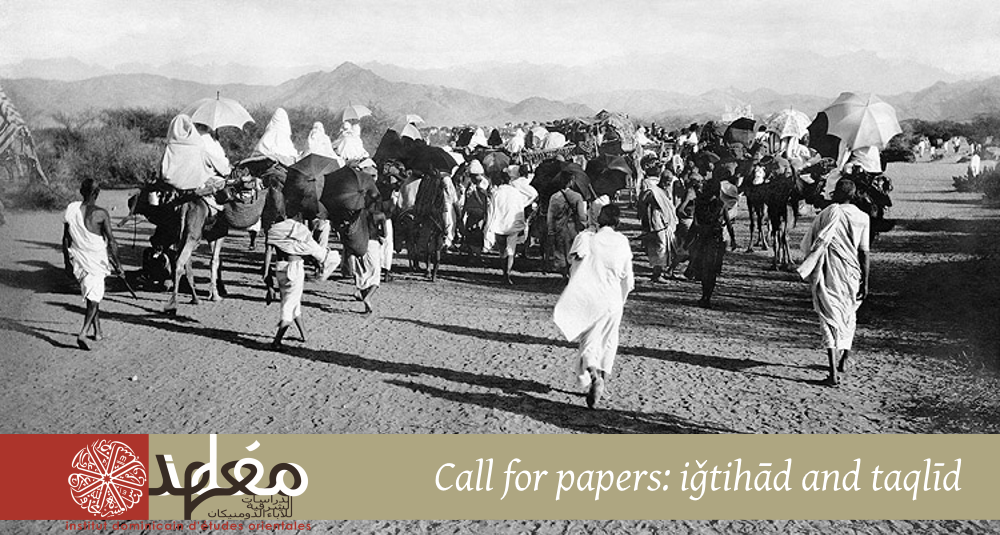 Appel à contribution pour la revue MIDÉO 36 (2021) (Revue de l'Institut Dominicain d'Etudes Orientales
Date limite: Les propositions d'article doivent être soumises pour évaluation à la direction du MIDÉO avant le 1er février 2020.
Adresse d'envoi :

mideo@ideo-cairo.org

Remarque: les articles qui ne respectent pas les instructions aux auteurs ne seront pas évalués.
Dans le contexte du réformisme musulman apparu dès le XVIIIe siècle, certaines voix de l'islam se sont élevées contre la pratique du taqlīd(suivisme), accusée d'être responsable du déclin du monde islamique. À l'instar de Muḥammad b. ʿAbd al-Wahhāb (m. 1792), des yéménites salafistes al-Ṣanʿānī (m. 1768) et al-Šawkānī (m. 1834), du revivitaliste moghol Šāh Walī Allāh (m. 1762 ?) ou encore des penseurs égyptiensMuḥammad ʿAbduh (m. 1905) et Rašīd Riḍā (m. 1935), tous ont appelé, en s'appuyant notamment sur la pensée d'Ibn Taymiyya (m. 728/1328), à la pratique renouvelée d'une réflexion sur l'islam (iǧtihād), et au dépassement du suivisme des écoles juridiques, considéré comme sclérosant.
Dans ce contexte, il s'en est suivi une critique acérée du taqlīd et une mise en valeur appuyée de l'iǧtihād, l'un et l'autre étant pensés, dans le paradigme du réformisme, comme antagonistes.
Lire la suite de l'appel : https://www.ideo-cairo.org/fr/2018/10/i%C7%A7tihad-et-taqlid-dans-lislam-sunnite-et-si%CA%BFite/