DEADLINE : 11 September 2019 to 31 May 2019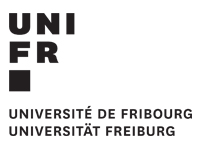 Centre suisse islam et société
International Conference on Islamic Social Work (11./12.9.2019)

Conference of the Swiss Center for Islam and Society (University of Freiburg) on September 11-12, 2019 :
Islamic Social Work? From Community Services to Committment to the Common Good
Conferences in french and english
Call for Research Posters (Deadline : May 31st) :
https://www3.unifr.ch/szig/de/assets/public/uploads/Colloques/Ausschreibung%20Posterausstellung_final.pdf
A series of poster-panels will be displayed on the conference site (11th September 16.00h to 12th September 19.00h) and used to showcase ongoing or completed post-graduate and early-career research projectsas well as projects of research institutes. Presenting a poster means reaching the conference audience and providingthe opportunity for in-depth discussion about your current work
Contact to submit a poster : Arlinda Amiti M.A. : arlinda.amiti@unifr.ch
Contact for the conference : Prof. Dr. Hansjörg Schmid
Direktor, Schweizerisches Zentrum für Islam und Gesellschaft

Le Centre Suisse Islam et Société (CSIS)de l'Université de Fribourg organise un colloque international les 11 et 12 septembre 2019 :
Le travail social islamique: des services communautaires à l'engagement en faveur du bien commun
Conférences en français et en anglais.
Possibilité de participer à une exposition de posters qui seront exposés lors de ce colloque :
https://www3.unifr.ch/szig/de/assets/public/uploads/Colloques/Ausschreibung%20Posterausstellung_final.pdf
Contact : Prof. Dr. Hansjörg Schmid
Directeur du Centre Suisse Islam et Société