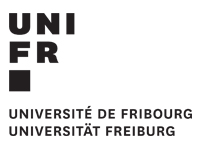 Centre suisse islam et société
Switzerland / Launch of the project "Muslim organisations as social actors. 3"
The Swiss Centre for Islam and Society, an inter-faculty research and training centre at the University of Fribourg, is launching the third phase of its "OMAS" project under the direction of Professor Hansjörg Schmid.
For this third stage, the CSIS has identified the concept of super-diversity as a guiding principle, a concept that takes into account the multiple backgrounds of social actors in the analysis of their individual positioning. The project aims to promote social cohesion by developing three types of services:
1/ Training seminars for imams and Muslim leaders in mosques.
2/ Workshops to raise awareness of the super-diversity of Muslims in Switzerland and of Swiss society itself.
3/ Further develop the Islam&Society website by adding information on social-religious profiles and portraits of Imams and Muslims in leadership roles, linked to an area of social action (chaplaincy, imamate, pedagogy).
More info : https://www.unifr.ch/szig/fr/formationcontinue/projet-omas/organisations-musulmanes-comme-actrices-sociales-3/
Le Centre suisse islam et société, centre de recherche et de formation interfacultaire de l'Université de Fribourg, lance le 3è volet de son projet "OMAS" sous la direction du Pr Hansjörg Schmid.
Pour cette 3è étape, le CSIS a identifié le concept de super-diversité comme fil conducteur, un concept qui tient compte des appartenances multiples des actrices et acteurs sociaux dans l'analyse de leur positionnement individuel. Le projet veut ainsi promouvoir la cohésion sociale en développant trois types de prestations :
1/ Des séminaires de formation continue aux imams et personnes musulmanes aux fonctions encadrantes dans les mosquées.
2/ Des ateliers de sensibilisation à la super-diversité d'une part des musulmanes et musulmans en Suisse et, d'autre part, de la société suisse elle-même.
3/ Poursuivre le développement du site Islam&Society en y ajoutant des informations sur les profils sociaux-religieux et des portraits d'imams et de personnes musulmanes aux fonctions encadrantes, en lien avec un domaine d'action sociale (aumônerie, imamat, pédagogie).
Plus d'infos : https://www.unifr.ch/szig/fr/formationcontinue/projet-omas/organisations-musulmanes-comme-actrices-sociales-3/