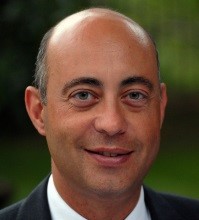 Doctor in law and associate professor - Universidad Loyola Andalucía.
Mail address
Affiliated University - Country

Universidad Loyola Andalucía - Spain
Faculty Rank
Academic degrees

Doctor in Law
Graduate in Law
Graduate in Canon Law
Graduate in Theology
Graduate in Religious Sciences
Bachelor in Ecclesiastical Philosophy
Teaching fields

History of Private Law Institutions
Ecclesiastical Law of the State
Juridical deontology
Research fields

Law and religions
Canon Law
Marriage and family
Research topics

Arbitrage religious courts
Islam and cemeteries
Worship centers
History of law schools
Reception in Spain of the 1917 Canon Law Code
Spanish marriage system
Peruvian Servinakuy
Publications / contributions

La Facultad de Cánones de la Universidad de Cervera, Ed. Atelier, 2001.
La senda de la perfección en la Suma espiritual del jesuita La Figuera, Ed. Credo, 2013.
El régimen jurídico catalán de los centros de culto, Ed. Rasche, 2013.
"Institució matrimonial i sistema matrimonial vigent a Catalunya y Els procediments de nul·litat, separació i divorci", in A. Lucas (dir.), Libre II del Codi Civil Català: persona i familia, JB editor, 2011.
"Los currículos de religión en la normativa educativa española", in I. Cano (ed.), La enseñanza de la religión en la escuela pública, Ed. Comares, 2014.
"El valor espiritual del Derecho Canónico" in Pérez Ramos, A. (ed.), Actualidad canónica a los veinte años del código de derecho canónico y veinticinco de la Constitución. Ed. UPSA, 2004).
"Precedentes negociadores a la Bula Praeclara Inter Beneficia (1875) de Pío IX", in Vázquez García-Peñuela, José Mª (ed.), Los concordatos Pasado y futuro, Ed. Comares, 2004.
"Consideraciones jurídicas acerca del matrimonio andino" Revista General de Derecho Canónico y Derecho Eclesiástico del Estado (2010).
"Matrimonios entre católicos y musulmanes: la realidad catalana" (coauthor), Ius Canonicum (2003).
"Antropología, pastoral y Derecho en la preparación al matrimonio", Ius Canonicum (2001).
"Los informes psicológicos de las causas matrimoniales canónicas sin reconocimiento del periciado" Anuario de Derecho Eclesiástico del Estado (2011).
"Los profesionales del Derecho católicos ante las causas de divorcio" (coauthor), Revista Española de Derecho Canónico (2007).
"Normativa catalana sobre centros de culto (I): la 'Llei'" Revista General de Derecho Canónico y Derecho Eclesiástico del Estado (2011).
Research topic
Articles
Videos