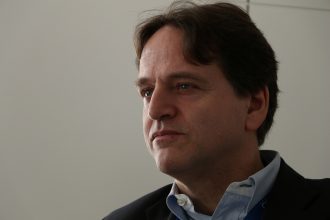 Professeur agrégé - Université de Montréal, Canada.
Mail address
Affiliated University - Country

Université de Montréal - Canada
Faculty Rank
Academic degrees

Senior Adviser, the International Dialogue Centre (KAICIID)
Titulaire de la Chaire de recherche du Canada Islam, Pluralisme et Globalisation (CRC-IPG) (2005-2015)
Teaching fields

Introduction à l'islam
Géopolitique des religions
Islam et modernité
Dialogue interreligieux
Research fields

Islamologie
Dialogue interreligieux, interculturel et intervisionnel
Religions abrahamiques comparées
Research topics

L'intersection entre l'islam, le pluralisme et la globalisation, incluant les questions d'intégration, de radicalisation, et d'islamophobie.
En recherche appliquée, les différentes formes de dialogue comme approche de résolution de conflits : intra-religieux, inter-religieux, inter-culturel, inter-civilisationnel et inter-visions du monde.
Publications / contributions

Livres (Co-auteur)

Religion as a Conversation Starter: Interreligious Dialogue for Peacebuilding in the Balkans, avec co-auteur Dr. Ina Merdjanova, (London: Continuum Press, forthcoming December 2009), 206 pp.

Livres (Co-directeur)

The Pluralist Paradigm: Democracy and Religion in the 21st Century, avec co-dir. Sondra Myers, (Scranton, PA: Scranton University Press, 2006), 176 pp.
Building the Interfaith Youth Movement: Beyond Dialogue to Action, avec co-dir. Eboo Patel, (Lanham, MD: Rowman & Littlefield, 2006), 276 pp.

Chapitres de livres

« La Commission Bouchard-Taylor et l'accommodement raisonnable : une avenue pour une meilleure gestion du pluralisme religieux dans une société plurielle?, » dans La gestion de la diversité religieuse, Liban-Québec, livre collectif dirigé par l'Institut d'études islamo-chrétiennes de l'Université Saint-Joseph de Beyrouth, (Beyrouth : Dar al-Machreq, à venir 2010).
« Defining Sacred Universals and Particulars: Competing Relationalities in the Nature, Function, Ownership, and Meanings of Sacred Museum Objects, » dans A Place for Meaning: Art, Faith, and Museum Culture from the Five Faiths Project at the Ackland Art Museum, dirs. C. Wood et A. Hughes, (Chapel Hill: Ackland Art Museum/University of North Carolina Press, à venir 2010).
« Les tensions religieuses et internationales au Moyen-Orient: Existe-t-il une menace islamiste?, » dans Les religions sur la scène mondiale, dir. R. Crépeau, (Montréal: Presses de l'U. de Montréal, à venir 2010).
« Religious Pluralism in Light of American Muslim Identities, » dans Diversity and Pluralism in Islam: Historical and Contemporary Discourses Amongst Muslims, dir. Z. Hirji, (London: I.B. Tauris, décembre 2009), chapitre 4.
« Pouvoir traduire : histoire et conditions de la traduction du Qur'an en anglais, » dans Textes et mythes fondateurs : traduction et circulation autour du bassin méditerranéen, dir. S. Prolongeau-Wade, (Marrakech: Institut français et Fondation Guerrand-Hermès pour la Paix, 2006), 33-40.
Research topic
Publications

Political islam in the arab post-spring eraParis, L'Harmattan, 2017, 244, p.