Skip to content
Dominique Avon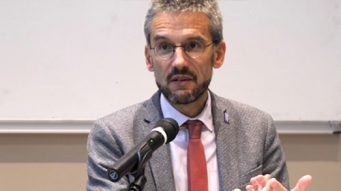 Director of studies at the EPHE (École Pratique des Hautes Etudes), PSL, chair of "Intellectual History of Contemporary Sunnism", Dominique Avon has a degree in history and a diploma in Arabic. He was a lecturer at the University of Montpellier III, then Professor at the University of Le Mans. He taught in Egypt (1992-1994) and Lebanon (2004-2005). He has been a visiting professor in the United States (2014), Belgium (winter 2015-2016) and Italy (April-May 2020). He has established ongoing cooperations with scholars in Morocco, Tunisia, Switzerland, Germany, Russia and Canada.
He is a member of the laboratory GSRL-Groupe Sociétés, Religions, Laïcités (UMR 8582). Since 2020, he has been the director of the IISMM (Institute for the Study of Islam and Societies of the Muslim World), after having coordinated the HEMED Community ("Euro-Mediterranean History"), co-directed the IPRA ("Institute of Religious Pluralism and Atheism") and chaired the AFHRC ("French Association of Contemporary Religious History"). He is a member of the LabEx haStec ("History and Anthropology of Knowledge, Techniques and Beliefs"), and is in charge of the DCIE collection "Dynamiques citoyennes en Europe" (Peter Lang editions).
Between 1996 and 2022, he wrote, edited or co-edited some twenty books, as well as eighty articles on contemporary religious history, mainly on Islam and Christianity. He has specialised in the study of ideas and doctrines, institutions of religious knowledge formation, and networks of intellectuals.
Resources of this researcher
Location