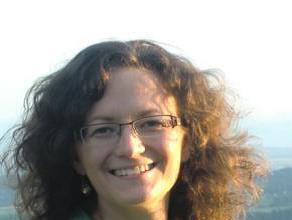 University Assistant at the Institute of Systematic Theology - University of Innsbruck.
Mail address
Affiliated University - Country

University of Innsbruck - Austria
Faculty Rank

University Assistant (praedoc), Institute of Systematic Theology
Academic degrees

Mag. Theol. (Catholic Theology)
MA (Islamic Studies)
Teaching fields

Introduction Islamic Studies
Introduction History of Religions
Introduction Religious Studies
Running a "Scriptural Reasoning" group at the Faculty of Theology/Innsbruck together with Mag. Fatima Cavis (Institute of Islamic Religious Education)
Research fields

Political Theology
Secularisation and Islam in Europa (esp. Talal Asad)
Interreligious Encounter (Focus: Christian-Muslim; history and methods of encounter, e.g. Scriptural Reasoning)
Research topics

No space for religion ? Reflections on religion, the state and the secular after Talal Asad (PhD)
Publications / contributions

NEULINGER, Michaela, Vom 'hairy heart' zum 'hörenden Herzen'. Plädoyer für Verwundbarkeit als Grundhaltung christlich-muslimischen Dialogs. Available online: http://www.anawati-stiftung.de/export/sites/anawati/_galerien/download/Essay_2015_Neulinger.pdf.
NEULINGER, Michaela, Lebenswenden/Jahreswenden im Spiegel des Glaubens. Bericht über ein christlich-muslimisches Jugendprojekt in Freistadt (Oberösterreich). Cibedo 2 (2014) 90–92.
Research topic
Videos
Publications

Zwischen Dolorismus und Perfektionismus. Konturen einer politischen Theologie der VerwundbarkeitPaderborn, Schöningh, 2018, 380, p.