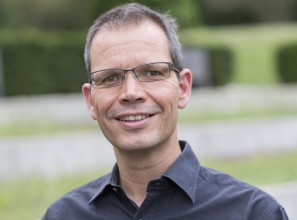 Junior professor "Catholic Theology in the Light of Islam" - Hochschule für Philosophie und Theologie Sankt Georgen, Frankfurt.
Mail address
Affiliated University - Country

Hochschule für Philosophie und Theologie Sankt Georgen, Frankfurt - Germany
Faculty Rank

Junior professor "Catholic Theology in the Light of Islam"
Academic degrees

Dr. theol
"Staatsexamen" German language and literature + Catholic Theology
B.A. Islamic Theology
Teaching fields

Islam & Christian-Muslim Relations (supplementary studies)
Critique of Religion
Creational Theology
Research fields

Systematic Theology
Philosophy of Religion (Phenomenology)
History and Presence of Christian-Muslim Relation
Research topics

Muslim Theology and Civil-Society Movements in Turkey
Qur'an and Literature
Theology of Revelation and language theory
Apophatic Theology
Publications / contributions

Specker, Tobias/Güzelmansur, Timo (ed.): Paulus von Tarsus, Architekt des Christentums? Islamische Deutungen und christliche Reaktionen. (CIBEDO Schriftenreihe 4). Regensburg 2016. (http://cibedo.de/2016/06/16/paulus-von-tarsus-architekt-des-christentums/)
Specker, Tobias/Gharaibeh, Mohammed: Voneinander wissen. Zum Verhältnis von Christentum und Islam. 2. Zwei Buchreligionen. der Umgang mit dem Koran und der Bibel. In: Welt und Umwelt der Bibel 80, 21. Jahrgang (2016), 78-80. Text: https://www.bibelwerk.de/sixcms/media.php/157/Zwei%20Buchreligionen.pdf
Starke Subjekte. Debattenbeitrag zum Positionspapier "Islamische Theologie in Deutschland". In: Frankfurter Zeitschrift für islamisch-theologische Studien (erscheint März 2015)
Im Gegenüber – Skizze einer "Katholischen Theologie im Angesicht des Islam". In: Engin, Havva/ Reder, Michael (Hg.): Wandel durch Dialog. Gesellschaftliche, politische und theologische Aspekte des Dialogs zwischen Islam und Christentum. Interreligiöser Dialog in gesellschaftlicher Verantwortung. Band 2. Stuttgart 2014, 173-187.
Ein freier Mensch und Gottes Knecht zugleich – Glaube unter den Bedingungen der Ent- und Retraditionalisierung. Eine Analyse der türkischen Filme "Hür Adam" und Allah'ın Sadık Kulu. Barla". In: Orth, Stefan/ Staiger, Michael/ Valentin, Joachim (Hg.): Filmbilder des Islam. Film und Theologie 25. Marburg 2014, 150-170.
Blickwechsel – Muslime lesen Nostra Aetate. In: Ansorge, Dirk (Hg.): Das Zweite Vatikanische Konzil. Impulse und Perspektiven Münster 2013, 315-348.
Verständnis durch Gemeinsamkeit? Eine Auseinandersetzung mit dem türkischen Koranexegeten Süleyman Ateş. In: CIBEDO-Beiträge 2013, 113-120.
Das Kreuz – der trennende theologische Skandal. In: ThPQ 161 (2013), 243-252.
Einen anderen Gott denken? Zum Verständnis der Alterität Gottes bei Jean-Luc Marion. Freiburg 2002.
Research topic
Videos
Publications

Welche Macht hat Religion? Anfragen an Christentum und Islam, Verlag Friedrich Pustet, 2019, 296, p.

Is God a lawgiver? Christian and Muslim perspectives on Ius divinumFrankfurt, Verlag Pustet, 2019, 240, p.