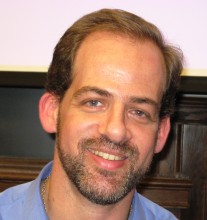 Rector of the Facultad de Teología de Granada - Professor of Christian social ethics
Mail address
Affiliated University - Country

Facultad de Teología de Granada - Spain
Faculty Rank

Rector of the Faculty of Theology
Professor of Christian social ethics
Collaborator at the Andalusian Chair for the Dialogue of Religions (CANDIR)
Academic degrees

Sacred Theology Doctorate (STD) in 2012 in Boston College (U.S.A.)
Canonical License in Theology (2009) Centre Sèvres, Paris (France)
Bachelor in Theology (2007) Facultad de Teología de Granada (Spain)
Bachelor and Master's degree in Business Administration – 4 years' degree (1998) Universidad de Sevilla, Seville (Spain)
Teaching fields

Christian social ethics
Catholic social thought
Philosophical ethics
International Relations
Research fields

Public presence of the Church in pluralistic societies
Research topics

Public theology
Theological foundations of Catholic social thought
Dialogue with Islam on social issues
Publications / contributions

Buades Fuster, Josep y Villagrán Medina, Gonzalo, "Puentes entre el Servicio Jesuita a Migrantes y los centros jesuitas de educación superior para el diálogo interreligioso con el Islam" Revista de Fomento Social 287-288 (2017) 834-854.
"La inclusión del Islam en España vista desde el Magisterio Social Católico" Estudios Eclesiásticos 92/362 (2017) 439-460.
Teología pública. Una voz para la Iglesia en sociedades plurales. Madrid: PPC, 2016.
"Filosofías para una teología pública" Pensamiento 72 (2016) 395-410.
"David Hollenbach's Public Theology as a Reading of Gaudium et Spes" in Ahern, Kevin, Clark, Meghan J. and Heyer, Kristin E. (eds.), Public Theology and the Global Common Good: The Contribution of David Hollenbach SJ. Maryknoll: Orbis 2016, pp. 133-143.
"Islam's integration in Spain", Islamochristiana 40 (2014) 125-147.
Public Theology in a Foreign Land: A Proposal for Bringing Theology in Public into the Spanish Context. Saarbrücken: Lambert Academic Publishing, 2013.
"The Future of Catholic Public Theology: Mediating the Church and the World in Pluralistic Societies" in Ahern, Kevin ed. Visions of Hope. Emerging Theologians and the Future of the Church. Mariknoll: Orbis, 2013. pp. 151-166.
"La vida consagrada en la acción social de la Iglesia", Proyección 256 (2015) 43-58.
"¿Utopía o Leviatán? El papel del Estado en el magisterio social y en el pensamiento liberal", Revista de Fomento Social 273-274 (2014) 169-189.
"Las bases de una ética pública para España en el siglo XXI. Una mirada desde la tradición católica", Estudios Eclesiásticos 350 (2014) 471-498.
"Iglesia y vida pública en David Hollenbach. Aproximación a su método en teología moral", Theologica Xaveriana 177 (2014) 241-266.
"La dimensión social de Evangelii Gaudium", Proyección 253 (2014) 177-194.
"La dimensión social de la encíclica Lumen Fidei", Proyección 253 (2014) 129-144.
"Mancharse las manos en el escenario político." Sal Terrae 101 (2013) 617-630.
"Teología pública: una propuesta para hablar teológicamente de temas sociales a la sociedad pluralista española," Revista de Fomento Social, 268 (2012), 635-665.
"La relación religión-sociedad en Rawls. Una comparación con la doctrina del concilio Vaticano II", Revista de Fomento Social, 264 (2011), 647-681.
Research topic
Articles
Videos
Publications

Conversaciones transformadoras. Una metodología para el diálogo islamo-cristiano en el campo del pensamiento social religiosoGrenade, Facultad de Teología de Granada, 2017, 72, p.